Floating Wind Solutions brings together under one roof audiences from the Offshore Wind, Floating Wind and the Offshore Supply Chain. FWS '21 saw 420 Delegates, 240 Companies, 24 Exhibitors and 23 Sponsors participating. This in-person Conference & Exhibition and its associated marketing campaign offer great opportunity for sponsors who wish to address these audiences before, during and post-event.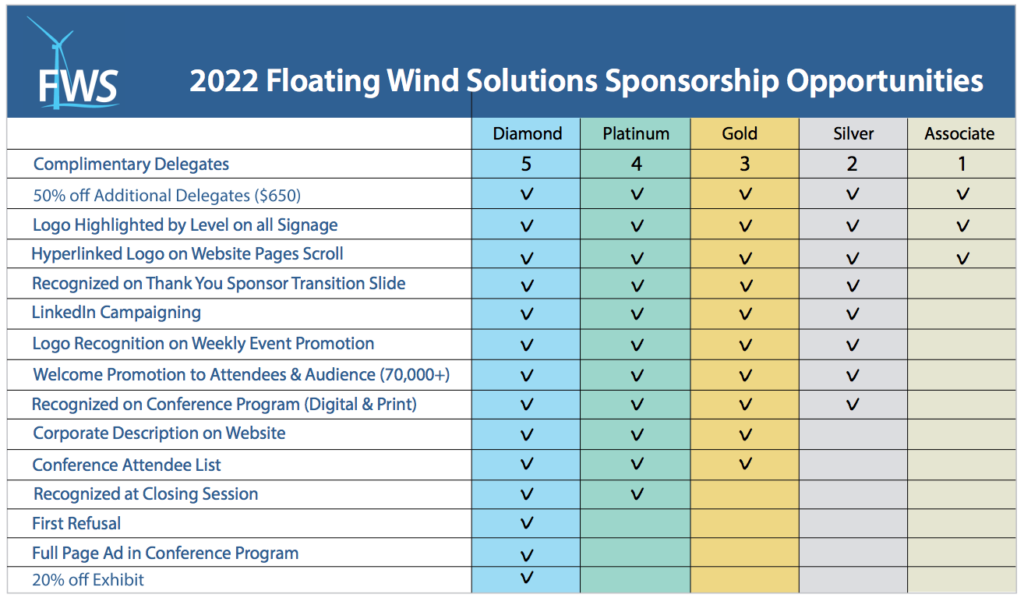 All sponsorship opportunities offer additional delegates at half price on top of the number of free Delegates for each Sponsor level shown above. We value our Sponsors and will provide you with excellent exposure and branding reaching audiences well in excess of 100K.
Why Sponsor:
Recognition as a Key Stakeholder and Supporter of Floating Wind.
Build a more Established Brand – Stand out from Competition.
Share your Company and Capabilities with Leading Developers and Supply Chain Partners.
Benefit from Event Marketing: Weekly Mailers (70,000+), LinkedIn, Media Partners, Website exposure.
Hexicon is a leading floating offshore wind technology and project developer, positioning Hexicon to be a key contributor to the transition from fossil fuels to renewables. Hexicon's patented TwinWind platform increases the energy yield per sea area while limiting the amount of cabling and number of foundations. In addition to developing Hexicon's own floating platform, Hexicon initiates and develops several projects globally with partners like Shell, CIP and Bechtel.
Wood is a global leader in consulting and engineering across energy and the built environment, helping to unlock solutions to some of the world's most critical challenges. They provide consulting, projects and operations solutions in more than 60 countries, employing around 40,000 people.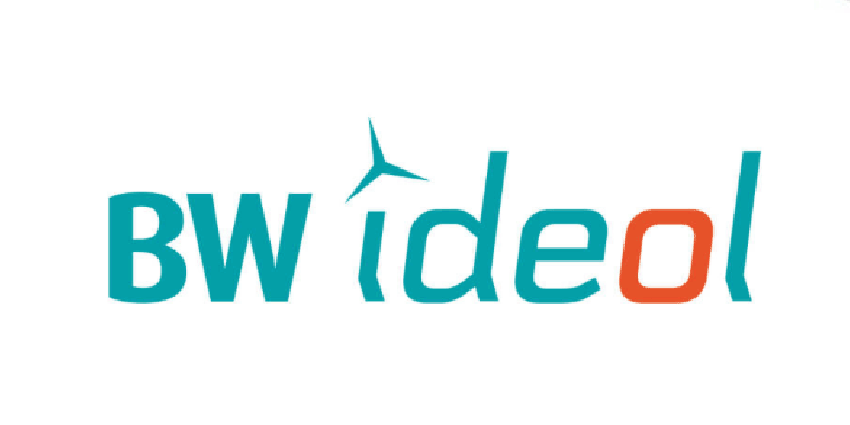 BW Ideol is a leading fully integrated platform in floating offshore wind with more than 10 years of experience from design, execution and development of floating wind projects based on Ideol S.A.'s patented floating offshore wind technology and engineering capabilities. The company has a dual-leg growth strategy as a floater EPCI and maintenance services provider and as a wind-farm project developer and co-owner. BW Ideol has two full-scale offshore floating wind turbines in operation in France and Japan, a significant project pipeline, and is supported by BW Offshore's extensive experience from developing and operating offshore energy production systems.
For Exhibition & Sponsorship Inquiries, please contact: