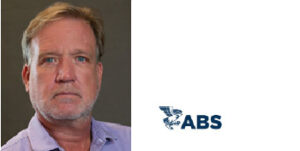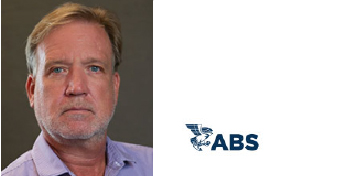 Lars Samuelsson
Manager, Offshore Accounts
ABS
Lars Samuelsson is Manager, Offshore Accounts – Global Offshore for ABS in Houston and has been with ABS for more than two decades, having served in positions at both ABS and its wholly owned subsidiary, ABS Group, including management roles in ABS Offshore Engineering Department and in the ABSC Energy Development group. He has been involved in classification services for offshore units and certified verification agent (CVA) reviews for the majority of the floating production platforms and deep water ports installed in US waters since 1997. Lars has also worked on several certification and classification projects of Floating Offshore Wind Turbine Foundations. Lars is the co-convener of IEC/TC88/PT61400-3-2, the working group tasked with developing a technical specification for Floating Offshore Wind Turbines as well as the convener of the AWEA Floating Wind Systems Guideline Working Group. He has an MS in Naval Architecture.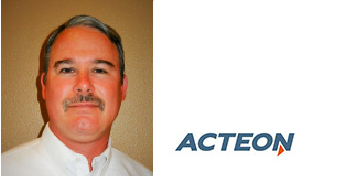 Tom Fulton
Head of Renewables, Mooring Development
Action

Tom Fulton graduated with a Bachelor of Science Degree in Ocean Engineering from Texas A&M University in 1987. He is a registered Professional Engineer. Mr. Fulton has over thirty (30) years experience in the design and installation of mooring systems, as well as general marine operations. Extensively involved with research, development and implementation of new mooring technology, especially with novel anchor systems, connectors and synthetic rope. Current focus area is Floating Offshore Renewables.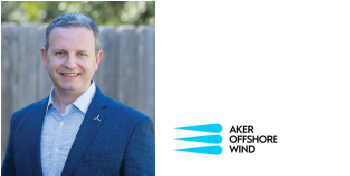 Jonah Margulis
Senior Vice President US Operations
Aker Offshore Wind
Jonah Margulis is the senior vice president of US operations for Aker Offshore Wind responsible for the development of deepwater wind projects and portfolio development in the Americas. Most recently, he served as country manager for Aker Solutions in the North America region. He has over 19 years of experience in the energy industry ranging from nuclear power to subsea oil & gas, and most recently renewables. Currently, Jonah serves as the vice chair of Offshore Wind California (OWC) and sits on the Board of Directors of NOIA.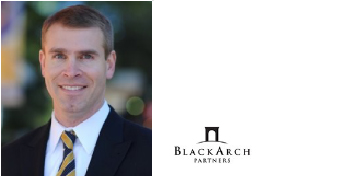 William Cooper
Managing Director
BlackArch

Will Cooper is a founder and Managing Director of BlackArch. He has 20 years of experience in middle-market mergers and acquisitions transactions, including more than 75 sell-side, buy-side and strategic advisory assignments. Mr. Cooper serves as co-head of the firm's Energy practice. His diverse industry experience includes Energy, Healthcare Products & Services; Diversified Industrials; Building Products & Infrastructure; Distribution; and Applied Technology. Prior to starting BlackArch, Mr. Cooper was a director with Edgeview Partners, a leading middle-market investment bank based in Charlotte. At Edgeview, Mr. Cooper advised on numerous transactions. Prior to joining Edgeview Partners in 2005, Mr. Cooper was a director in the Mergers & Acquisitions practice of Ernst & Young Corporate Finance LLC ("EYCF"). As part of the Health Sciences industry team at EYCF, Mr. Cooper was responsible for initiating and executing exclusive sale, acquisition and private placement transactions for U.S. healthcare and life sciences companies and coordinating cross-border transactions with Ernst & Young's European offices. Mr. Cooper earned both a master of science degree in accountancy and a bachelor of science degree in accountancy from Wake Forest University. He holds a master of business administration degree from the Fuqua School of Business at Duke University, where he was named a Fuqua Scholar. Mr. Cooper lives in Charlotte with his wife and three sons.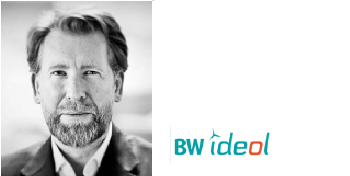 Bruno Geschier
Chief Sales & Marketing Officer
BW Ideol
Bruno Geschier is the Chief Sales & Marketing Officer of BW Ideol and the Chairman of WFOs Floating Offshore Wind Committee. He is also at the initiative of WindEurope's Floating Offshore Wind Work Group which he chaired for 3 years.
Beyond promoting BW Ideol's internationally recognized and patented floating wind technology, Bruno spends most of his time advocating floating offshore wind to policy makers, financial institutions, asset developers and utilities across the globe. He is a regular speaker and chair person at offshore wind events in the US, Asia and Europe and co-organizes the world's largest annual event solely dedicated to floating offshore wind (FOWT) for which he also serves as Chairman of its Scientific and Technical / Programming committee.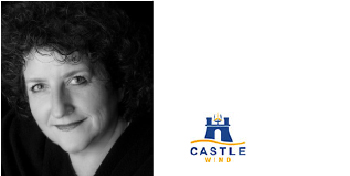 Alla Weinstein
Founder & CEO
Castle Wind
Alla Weinstein is an engineer and entrepreneur. She has been in the field of marine renewables for the last 20 years. Prior to founding Trident Winds, an offshore wind project development company for deep water, Alla founded and ran two marine renewables technology companies, and an industry association. Prior to the field of marine renewables, Alla managed multimillion-dollar domestic and international projects in the field of aviation working for, and with, Fortune 100 companies like Honeywell and Boeing. She is currently a Governor Jay Inslee's Energy Appointee to the Washington State Coastal Marine Advisory Council and US DOE appointed C3E Ambassador to the DOE Women in Clean Technology Initiative. Alla has been ranked 20 in the first Women's Power List and has been named one of the "Top 100 Power People" in the annual report compiled by the Industry intelligence service, A Word About Wind. Alla is an active member of the American Wind Energy Associations. She is a frequent speaker in the United States and Europe on the development of renewable energy and served as the first President of the European Ocean Energy Association..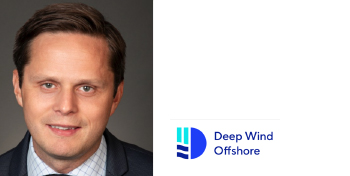 Hans-Petter Ovrevik
Chief Commercial Officer
Deep Wind Offshore
Hans-Petter Øvrevik is currently Chief Commercial Officer and co-founder of the offshore wind developer Deep Wind Offshore. Øvrevik has more than 16 years of experience from offshore industries, including central roles in Aker Solutions and Aker Offshore Wind, and was one of the founders of the Offshore Wind California industry group. Øvrevik holds an MSc in Naval Architecture from the Norwegian University of Science and Technology (NTNU), and an MBA in international Management from Middlebury Institute of International Studies in Monterey, California (US).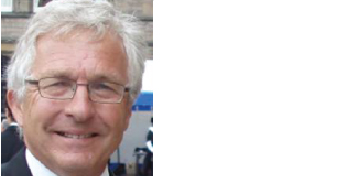 David Bloom
Representative
DB Consultants
David joined the Offshore Industry in 1975 with Oceaneering in Finance. In 1982 he transferred to be the General Manager of their North Sea and Africa business. In 1986 he became the Business Development Director for the North Sea and West Africa. After 20 years He left in 1995 to Join Jay Ray McDermott as Business development Manager for UK Europe within their Mcdermott Subsea business. In 1998 he joined the Brown Root Organization as Business Development Manager, responsible then for Rockwater's and Brown and Root projects in the North Sea. David has been involved in the growth of Subsea 7 from the integration of Rockwater and Subsea Offshore: DSND and lately the Acergy, Subsea 7 merger where he had the role of Corporate Business Development Manager. In 2016 he accepted his position of Corporate Client Relations Director together with similar position for IMCA the Internataional Marine Trade Association.
Jon Halliburton
Managing Director
Ensearch
Jon Halliburton, B.A. Liberal Arts, brings 30 years of Energy Experience including 5 years with ConocoPhillips and the balance in various search recruitment capacities specifically since 2004 as the founder of Ensearch where he has represented clients such as Shell, Siemens, KBR and Aker in the recruitment and hiring of top executive, engineering and project execution talent in the design, fabrication, installation, hook-up and commissioning of subsea hardware, topside facilities and floating structures. He has been an active member of SNAME, ASME, MTS, SUT, SPE and IADC and actively participates in numerous offshore energy related conferences and technical forums. He is also on the Advisory Board for the Floating Wind Solutions conference to be held in Houston, TX in June, 2021.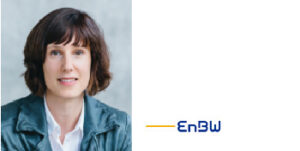 Hanna Konig
Head of Wind and Maritime Technology
EnBW
Hannah joined EnBW as Head of Offshore Wind Engineering in 2017. With her department, she is responsible for all technical aspects in EnBW's Offshore Wind projects, from first concept to commissioning. In particular, they are looking out for future technological developments such as floating. Her previous experience includes several roles in grid integration of renewable energies (both onshore and offshore) and heading the business operations of a technical consultancy for two years.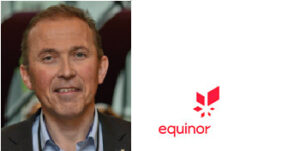 Leif Delp
Head of Floating Offshore Wind Technology
Equinor, New Energy Solutions
Floating wind technology and project execution experience since 2006 as Project Manager for the Hywind Demo (the world first floating offshore wind turbine) and Project Director for the Hywind Scotland project (the world first floating offshore wind farm). Nearly 30 years' Norwegian and international experience in O&G EPC project management, engineering and construction of various offshore platforms (semi's, FPSO's, topsides, jackets) during all project phases incl. studies, FEED, engineering, construction, installation, hook-up and offshore construction management on several operating O&G platforms. Education: Master of Science in Structural Engineering from The Norwegian Institute of Technology, NTH, Trondheim..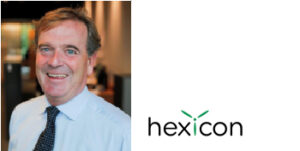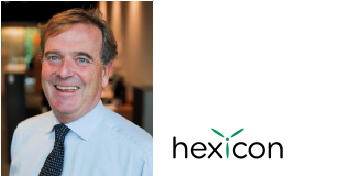 Henrik Baltscheffsky
Director, Business Development
Hexicon
Henrik joined Hexicon as CEO in 2013 with the assignment to develop and execute the commercial roadmap for multi-turbine wind power foundations. His previous experience includes international shipping and offshore oil & gas within chartering and sales of offshore drilling rigs in North and South America. Henrik has also been leading the development of Swedish innovations in fuel cell technology and internet service provider companies. In 1982 he received an MBA from Stockholm School of Economics.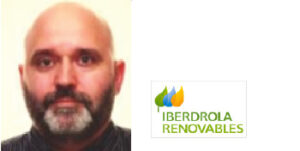 Ignacio Pantojo
Floating Offshore Wind Department Manager
Iberdrola Renovables
Ignacio is responsible for engaging the Floating Offshore Wind sector in order to develop and provide the best floating solution for the projects to come of Iberdrola – ScottishPower Renewable. During almost 25 years of professional experience he has participated in more than 50 projects of industrial and power generation facilities (mainly wind farms and combine cycle power plants), urban planning, hydrology and water quality projects, and environmental modeling projects. Specialties: Project management, engineering management, project program, renewable energy, marine energy, energy engineering, offshore wind, water engineering, environmental engineering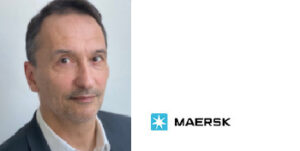 Ivan Leyni
Floating Wind Solutions Director
Maersk Supply Service
As Floating Wind Solutions Director for Maersk Supply Service, Yvan heads the global development and delivery of the Floating Wind business line. He has almost 30 years' industry experience, having moved from Oil & Gas to Offshore Wind, leading most pilot floating wind installation projects. Yvan holds two Master's degrees – one in Mechanical Engineering and the other in Automation.
Prior to joining Maersk Supply Service, Yvan held various leadership roles within projects, operations and asset management, engineering design and integrity management, for a number of major subsea contractors.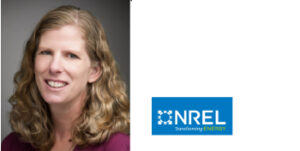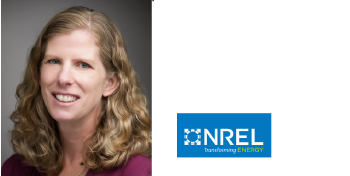 Dr. Amy Robertson
Principal Engineer
National Renewable Energy Laboratory (NREL)
Dr. Amy Robertson is a senior engineer at the National Renewable Energy Laboratory in the United States, where she has worked since 2010. She is a member of the offshore wind team and leads IEA Wind Task 30 (OC6), an international research project focused on the verification/validation of offshore wind modeling tools. She also leads the ARPA-E sponsored ATLANTIS FOCAL project, which is advancing floating wind scaled-model testing to enable the validation of controls co-design methods and technologies.
Kirsty Townsend
Senior Director, Digital and Innovation
Orsted
Kirsty Townsend, Snr Director at Ørsted, is Head of Digital and Innovation, which includes commercial responsibility for Storage & floating technologies. She has worked at Ørsted for 8 years both in UK, Denmark and more recently in the US region. Before joining Ørsted she was a Consultant at Boston Consulting Group; specialising in renewable energy, infrastructure and green finance projects. She has also worked for the UK government, as private secretary to the UK's minister for Energy and several years within technical innovation. Kirsty has worked in the Offshore Wind sector for more than 10 years and has held positions on Ørsted's Senior leadership team including as Head of HSE and Head of Operations Support. She has primarily worked within the US and European Markets. She has enjoyed the opportunity to work in many parts of the Offshore Wind Business, from Operations, Construction and Market Development. She holds a Master's degree in Engineering & Material Science from the University of Cambridge and an MSc in Environmental Technology specialising in Energy Policy from Imperial Collage London. Kirsty now lives in the UK with her family..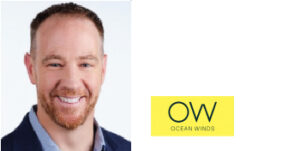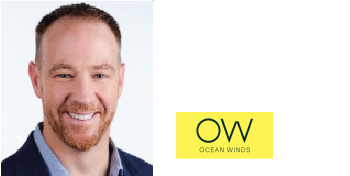 Tyler Studds
Head of Offshore Wind Business Development – West Coast
Ocean Winds
Tyler Studds has over ten years of experience in public and private sectors accelerating the responsible development of offshore wind in the US. He is currently Head of Offshore Wind Business Development on the west coast for Ocean Winds where he is working with a consortium of partners to develop the proposed Redwood Coast Offshore Wind Project off Eureka, California. In his previous role at the Massachusetts Clean Energy Center, Tyler created and managed strategic initiatives in such areas as transmission and interconnection, baseline wildlife surveys, metocean data collection, supply chain analysis, and workforce development that together played a critical role in establishing the Massachusetts offshore wind market.
Shadi Awwad
Business Development Manager – Renewables
Oceaneering
Shadi Awwad is Business Development Manager – Renewables with Oceaneering International. Prior to Oceaneering Shadi joined BP as part of the subsea controls team, and before that he was with Teledyne Marine in various capacities, spanning engineering and technical sales. Shadi graduated from UMASS Dartmouth with a degree in Mechanical Engineering and an MBA from Texas A&M. He has two decades of experience in electrical and fiber optic sensing, subsea controls and subsea distribution.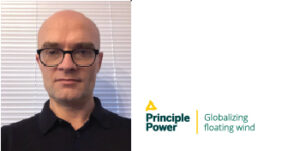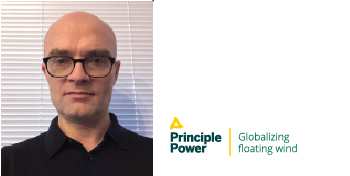 Marco Wiedijk
Vice President Business Development
Principle Power

Marco Wiedijk has assumed the position of Vice President for Business Development role in Principle Power in November 2020. Marco is a Mechanical Engineer, with an MBA Degree and more than 24 years of experience in the Offshore industry. Marco built his experience in offshore industry largely with tier 1 installation company Heerema Marine Contractors where he was involved with installation of bottom fixed and floating offshore structures using jacket, monopile and semi-sub, SPAR and TLP technology. He joined PPI from Seaway 7, the Renewables and Heavy Lifting business unit of Subsea 7 that targets T&I and EPCI services in bottom fixed solutions in offshore wind, where he was responsible for global business development activities related to the installation of offshore structures. His Commercial experience includes global business and market development, tender management, and negotiation of commercial proposals. As Commercial Director he managed sales department and as BD Director in O&G, managed team of Business Development Managers of diverse cultures located in local office and foreign offices of the parent Company Subsea7 in a rapidly changing offshore industry business environment. In his General Management capacity, Marco further developed his commercial, organizational and operational management competencies in complex international environments, namely in Angola and Brazil.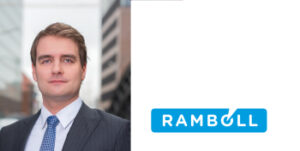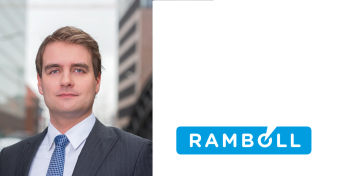 Denis Matha
Chief Consultant – Floating Offshore Wind
Team Lead
Ramboll Wind
Denis, Team Lead Floating Wind at Ramboll has been working in the field of Floating Offshore Wind Turbines since 2008. He is involved in engineering consultancy projects at Ramboll as Project Manager and/or Technical Expert. Recent projects include engineering consultancy projects for floating wind demonstrators and pre-commercial wind farms, JIP and R&D projects. He is experienced in a wide range of technical and consultancy areas including floater and mooring systems design, coupled analysis, market and cost studies, risk assessments, standard developments, floating-specific wind turbine technology, control and R&D, including experienced in managing of teams, leadership, coordinating and managing projects and proposals. He has an Academic background in aerospace, aeronautical and offshore wind engineering with a Ph.D. on the dynamic response of floating wind turbines and over 35 scientific publications as author and co-author.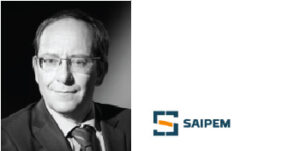 Jerome Ribuot
Renewable Energy Director
Saipem
After 25 years of Oil and Gas project management and business development worldwide, including as Sofresid CEO within the SAIPEM group, Jérôme made an enthusiastic move towards Offshore Renewables in 2017. He is now in charge of developing Offshore Wind Farm technology and business for SAIPEM. Part of SAIPEM Offshore Renewables Business Line, located in Paris he benefits from the inexhaustible commitment of this office to promote the Offshore Wind Farm business and foster technical and commercial support among all SAIPEM with a specific focus on Floating Wind. Jérôme was Project Director at Sofresid up to its acquisition by Bouygues Offshore in 1999, when he took position of Engineering Business Vice president for Bouygues Offshore and remains in charge of this business after the merging with Saipem in 2002. He was nominated CEO of Sofresid Engineering in 2003 and remained in charge of this significant subsidiary up to 2007 when he moved to SAIPEM Offshore Business Unit to trigger Offshore Plant Business Development at SAIPEM Singapore. Back from Singapore in 2009 he became Floaters Business Director in charge of developing SAIPEM FPSO-FPU-FLNG business worldwide for any large or unconventional FPSO / FLNG / gas FPU project. Delivery oriented, experienced in complex operating environments, Jérôme led teams by bringing clarity through periods of uncertainty and change, with a focus on collaborative working, inclusive and authentic leadership. He has the resilience, drive and humour to see things through."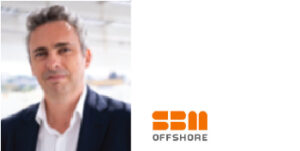 Laurent Verdier
Renewables Product Line Director
SBM Offshore
Laurent is Renewables Product line director of SBM offshore and is responsible for business development, acquisition and execution of renewables project portfolio. He has 22 years experience in international power plant projects and in the last 10 years has been responsible for building and leading project organization for Wind on-shore and Wind off-shore OEMs to deliver prototype and commercial windfarms. In such role, he supported the business model transformation to find the right balance between project execution and serial production model, which is key subject for the development of floating off-shore wind industry. SBM Offshore have supplied more than 100 floating production and more than 450 offshore mooring systems over almost 60 years for O&G business, and looking at deploying its technology in floating wind projects as these require strong offshore experience and expertise.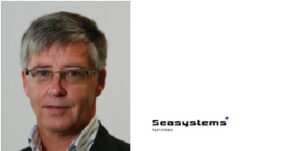 Carl-Petter Halvorsen
Business Development Director
Seasystems
Carl-Petter Halvorsen has more than 40 years of experience from the Oil & Gas Industry. Most of the time has been spent on subsea construction/Installation, IMR and subsea inspection, included here are also new technology development Founded company Consultare Ltd, when moving to UK in 2001. Last 3-4 years heavy involved with renewables and especially floating wind turbines world wide. Now also developing new AUV technology with Japanese partner, Kawasaki Heavy industries, for subsea related activity within Energy sector and mining etc. Ad Hoc Due diligence and M&A activity also on his agenda. He lives in Aberdeen.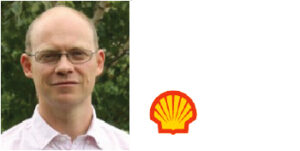 James Cotter
General Manager Offshore Wind Americas
Shell Renewables & Energy Solutions
James Cotter is GM Offshore Wind Americas and brings more than 15 years of experience in Offshore Renewables and power to his current role. His background includes Offshore and onshore wind operations, execution and development alongside integration with Trading, mergers & acquisitions, risk management and business development. He started his career in 2000 in small startup companies moving into Power in 2004 and Renewables shortly after. James has work through the full life cycle of renewables operating portfolios of Onshore and offshore assets, working within project organizations taking commissioning responsibility through to early phase development of large lease areas. James holds a Bachelor of Science degree in chemistry from The University of York. James lives in Boston, with his wife, two wonderful daughters, a recue dog and two chickens.
Kevin Banister
Chief Development Officer, International
Simply Blue Energy
Kevin is responsible for leading Simply Blue Energy's international expansion outside of Ireland and the UK. Prior to joining Simply Blue Energy, he spent almost 10 years with Principle Power, the owner of the WindFloat floating wind technology. As a pioneer in the industry, he led the company's business and project development activities around the world, which included engagement with utilities, developers, government officials, stakeholders and policy makers and resulted in a significant pipeline of projects for the technology. Based in Portland, Oregon, USA, Kevin has a long history of energy project development and has been an appointment in the US on state energy task forces, and today sits on various boards and committees. Kevin is a graduate of the University of California at Santa Barbara and holds an MSc in Economic Development from the London School of Economics.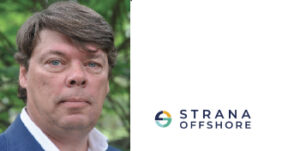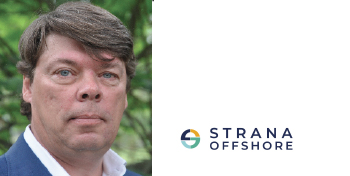 Thomas Agnevall
Managing Director
Strana Offshore
Active in the Offshore oil & gas industry since 1988 and, more recently, the offshore floating wind industry, with focus on moorings and foundations, in roles ranging from geotechnical engineer to commercially responsible, in companies such as Fugro, Vryhof and Royal IHC. Experience in design, manufacturing and sales of mooring line components such as Drag embedment anchors, Suction Piles and Torpedo Piles to MODU's, CALM Buoys and FPSO's, and now more recently to offshore floating wind projects. Started Strana Offshore LLC in Houston in 2018, representing European and Brazilian companies within our industry. Bachelor of Science in Civil Engineering, University of Amsterdam.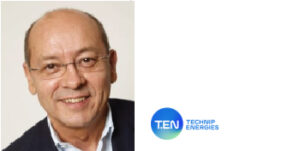 Jean-Marc Letournel
Senior VP Business & Technology Offshore
Technip Energies
Jean-Marc Letournel joined TechnipFMC in 2008. He has forty years of experience in the general management of projects, operational units and business units in the upstream onshore and offshore Oil and Gas industry within several major contractor organizations (ETPM now Subsea 7, Entrepose, Bouygues Offshore and Saipem) In his different positions within TechnipFMC, he has largely contributed to TechnipFMC's leadership position in the FNLG and the gasFPSO market and the Group's return in the conventional offshore markets. In his current role within Technip Energies Global Business Unit, Jean-Marc has the responsibility to analyze the market of both traditional fixed offshore facilities and floaters in order to formulate the TechnipFMC Offshore global business strategy and to support the ongoing development of TechnipFMC Offshore business in all its Regional Business Units as well as driving TechnipFMC efforts in Offshore R&D. He is actively participating in the definition of the role TechnipFMC wants to play in the Energy Transition and its declination into the Offshore Business. Jean-Marc is a Board Member of Naval Energies, a French Company involved in the Marine Renewable Energy sector and more particularly in the Floating Offshore Wind where it has developed its own floater design for deployment on a pilot project of circa 30MW offshore Brittany. He is as well a member of the Board of Evolen, the Association of the French Entrepreneurs and Professionals of the Energy sector. He holds an Engineer degree – Civil Works (1978) and a Master Degree in Strategic Management (1991), both from French leading institutions (Ecole Centrale de Lyon & ICG).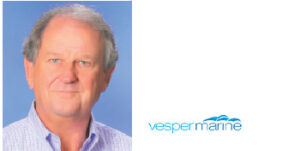 Steve Rampton
Vice President
Vesper Marine
Stephen Rampton is a strategic executive with demonstrated success driving business startups, market share growth and technology solution sales. As Vice President with Vesper marine, Stephen is charged with bringing the Guardian Protect product and service lines to the offshore wind energy, oil and gas, utilities and environmental markets, enhancing asset protection capabilities across industries. Stephen holds decades of domestic and international executive experience spanning operations, business development, and marketing and early stage growth enablement. Most recently as a Consultant Business Advisor for HH Surge Solutions, Ltda, a Portugal based SaaS technology solutions provide where he guided business valuation, technology advisement and business structure to enable growth.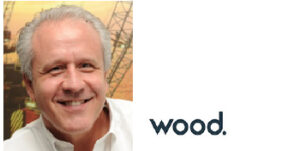 Chris Barton
Sr. VP Business Development – Capital Projects
Wood
A distinguished career that spans over 40 years, from Field Engineering to Project Management to the Executive Suite. Experience and expertise covers all aspects of the upstream industry including offshore construction; platform fabrication and installation; proposals and estimating; EPC project management; business development and marketing; business-to-business publishing; and management of industry conferences. Bachelor of Science in Civil Engineering, Texas A&M University.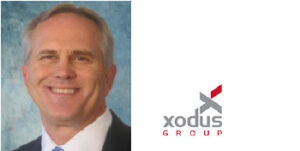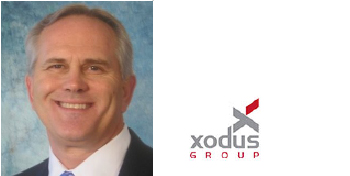 Von Thompson
Vice President Gulf of Mexico
Xodus Group
Von Thompson is vice president for Xodus Group's Gulf of Mexico business operation. Xodus is a global energy service provider with offices of operation in Aberdeen, London, Perth and Houston.
Currently Thompson is responsible for the Gulf of Mexico operations. Xodus provides engineering and advisory services to clients in the oil and gas, LNG, renewables and utilities industries worldwide..