Speakers 2022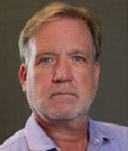 Lars Samuelsson
Manager, Offshore Accounts, ABS
Click Here for Paper
Lars Samuelsson is Manager, Offshore Accounts – Global Offshore for ABS in Houston and has been with ABS for more than two decades, having served in positions at both ABS and its wholly owned subsidiary, ABS Group, including management roles in ABS Offshore Engineering Department and in the ABSC Energy Development group. He has been involved in classification services for offshore units and certified verification agent (CVA) reviews for the majority of the floating production platforms and deep water ports installed in US waters since 1997. Lars has also worked on several certification and classification projects of Floating Offshore Wind Turbine Foundations. Lars is the co-convener of IEC/TC88/PT61400-3-2, the working group tasked with developing a technical specification for Floating Offshore Wind Turbines as well as the convener of the AWEA Floating Wind Systems Guideline Working Group. He has an MS in Naval Architecture.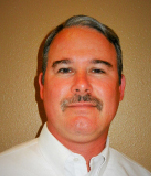 Tom Fulton
Head of Renewables, Mooring Development, Action
Click Here for Paper
Tom Fulton graduated with a Bachelor of Science Degree in Ocean Engineering from Texas A&M University in 1987. He is a registered Professional Engineer. Mr. Fulton has over thirty (30) years experience in the design and installation of mooring systems, as well as general marine operations. Extensively involved with research, development and implementation of new mooring technology, especially with novel anchor systems, connectors and synthetic rope. Current focus area is Floating Offshore Renewables.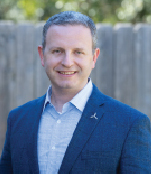 Jonah Margulis
Senior Vice President US Operations, Aker Offshore Wind
Click Here for Paper
Jonah Margulis is the senior vice president of US operations for Aker Offshore Wind responsible for the development of deepwater wind projects and portfolio development in the Americas. Most recently, he served as country manager for Aker Solutions in the North America region. He has over 19 years of experience in the energy industry ranging from nuclear power to subsea oil & gas, and most recently renewables. Currently, Jonah serves as the vice chair of Offshore Wind California (OWC) and sits on the Board of Directors of NOIA.