Floating Wind Solutions brings together under one roof audiences from the Offshore Wind, Floating Wind and the Offshore Supply Chain. FWS '21 saw 420 Delegates, 240 Companies, 24 Exhibitors and 23 Sponsors participating. This in-person Conference & Exhibition and its associated marketing campaign offer great opportunity for sponsors who wish to address these audiences before, during and post-event.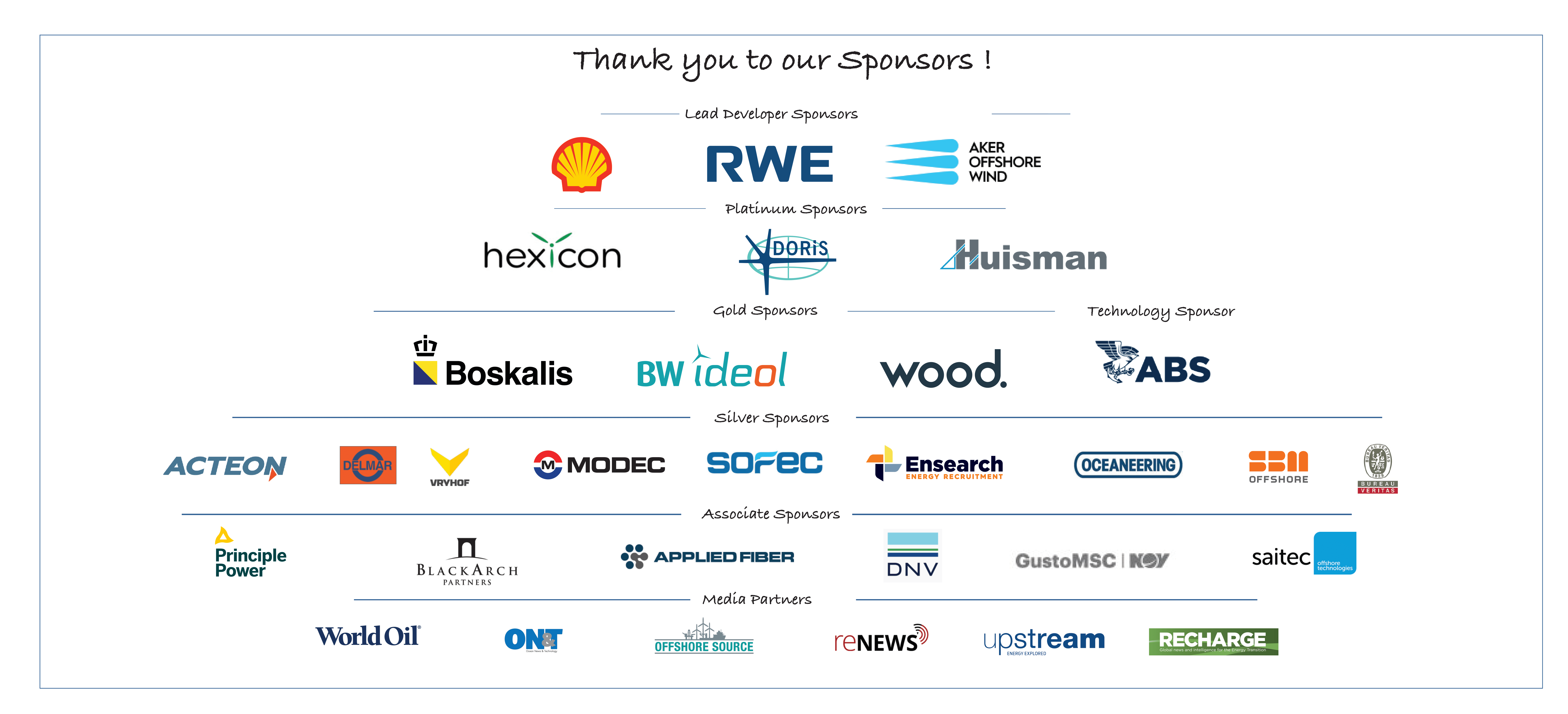 All sponsorship opportunities offer additional delegates at half price on top of the number of free Delegates for each Sponsor level shown above. We value our Sponsors and will provide you with excellent exposure and branding reaching audiences well in excess of 100K.
Why Sponsor:
Recognition as a Key Stakeholder and Supporter of Floating Wind.
Build a more Established Brand – Stand out from Competition.
Share your Company and Capabilities with Leading Developers and Supply Chain Partners.
Benefit from Event Marketing: Weekly Mailers (70,000+), LinkedIn, Media Partners, Website exposure.

Shell made its first move into the wind business over 20 years ago. In 2000 they were part of a consortium that installed the first offshore wind turbine in UK waters. In 2001 they also initially invested in onshore wind in the USA. Today, offshore wind is once again a key growth area for Shell. They have more than 6 gigawatts (GW) of wind projects in our portfolio and in development. Shell is also investing in the next generation of wind technologies, including floating wind. Building on over 50 years of experience in offshore oil and gas engineering, Shell wants to lead the way in offshore wind through system-wide collaboration and innovation to deliver cleaner power at scale.
RWE's experience in deploying offshore wind, combined with its in-house engineering expertise and global approach means it is particularly well placed to become a leader in floating wind. RWE's ambition is to safely develop, build and operate cost-competitive, commercial-scale floating projects around the world. To achieve this, RWE is implementing a world-class capability development programme, including extensive supply chain engagement, participation in leading joint industry projects and active involvement in three high-profile demonstration projects. These projects are already giving RWE unique insights into the particular challenges and opportunities of different structure types, materials, mooring systems and installation methodologies. The lessons they are learning from these activities will help them reduce the cost and risk of their commercial-scale projects in the future.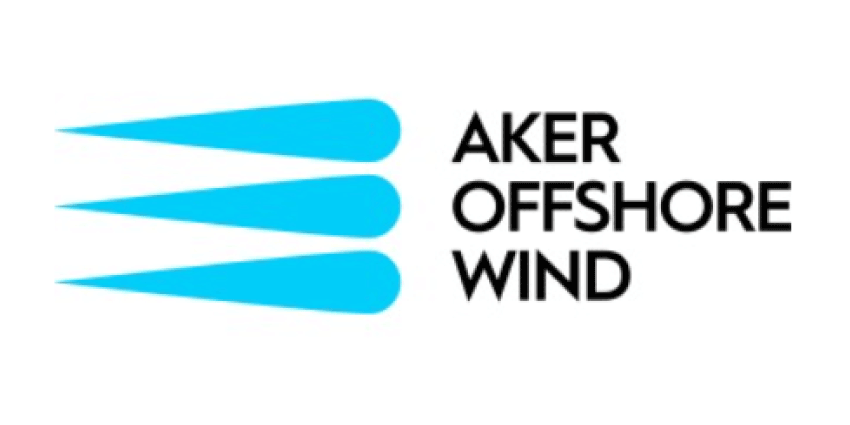 Aker Offshore Wind strives to create a sustainable future. They are an offshore wind developer headquartered in Norway with focus on assets in deep waters. With global operations, the current portfolio consists of development projects and prospects located in Asia, North America and Europe. Aker Offshore Wind effectively deploys cost effective technologies from decades of offshore energy developments and through its ownership stake in Principle Power.
Hexicon is a leading floating offshore wind technology and project developer, positioning Hexicon to be a key contributor to the transition from fossil fuels to renewables. Hexicon's patented TwinWind platform increases the energy yield per sea area while limiting the amount of cabling and number of foundations. In addition to developing Hexicon's own floating platform, Hexicon initiates and develops several projects globally with partners like Shell, CIP and Bechtel.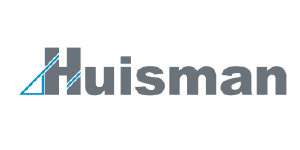 Huisman, founded in 1929, designs and manufactures heavy construction equipment for the world's leading companies in the renewable energy, oil and gas, civil, naval and entertainment markets. Their vision is to accelerate the growth of renewable energies and (help) make conventional industries more sustainable, with the intention to facilitate offshore wind capacity surge by driving down development costs and speed up wind park delivery globally. Huisman has an extensive product portfolio for the offshore wind market. The products range from spreaders, piling hammers and pile handling tools up to large capacity cranes. New technology or custom-made products can be developed by their innovative engineering department on request. Additionally, Huisman is introducing the 'Motion Compensated Platform' to ensure that components can be transferred quickly and safely from a feeder vessel in compliance with US regulations and the Jones Act.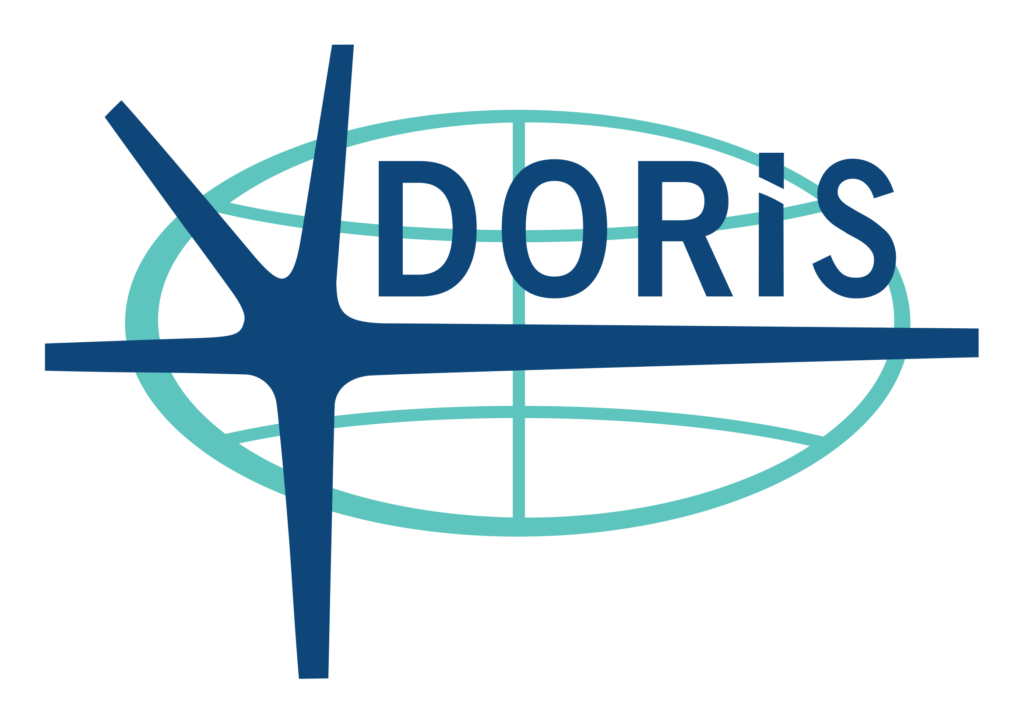 DORIS delivers high quality engineering to the oil & gas and renewable markets and provides performance and cost driven solutions. With 60 years of expertise in offshore energy engineering, DORIS contributes to the global energy transition through multiple projects including developing innovative offshore wind products for deepwater applications and associated Hydrogen production (such as NereWind and NereHyd). DORIS has been involved in the Offshore Wind Sector for over 20 years and provides its vast experience and expertise in this Sector by delivering Consulting, Project management, Engineering and Design, and Operation & Maintenance services for fixed foundation and floating wind farms and wind farm substations. It's the pioneering spirit that leads DORIS to be present also in other areas of the renewables, such as thermal energies (Sea-Water Air Conditioning, Ocean Thermal Energy Conversion), carbon capture and tidal turbines. With over 800 people, 17 countries and 100 world firsts, innovation is the passion of the entire DORIS team. It gives us the ability to solve major challenges and reveal more cost-effective solutions.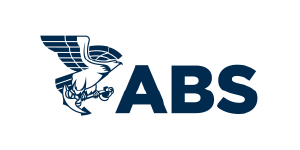 ABS, a leading global provider of classification and technical advisory services to the marine and offshore industries, is committed to setting standards for safety and excellence in design and construction. After more than seventy years as the world's leading offshore classification organization, ABS is in a unique position to the support the evolving offshore wind market. ABS certified the first semisubmersible offshore wind turbine WindFloat I and continues to remain a trusted advisor by providing classification, and independent verification and certification services for offshore wind projects globally. ABS has also been instrumental in the formulation of global standards for wind platforms, and continues to lead classification services for a range of specialized vessels serving the fixed and floating offshore windfarm turbine market.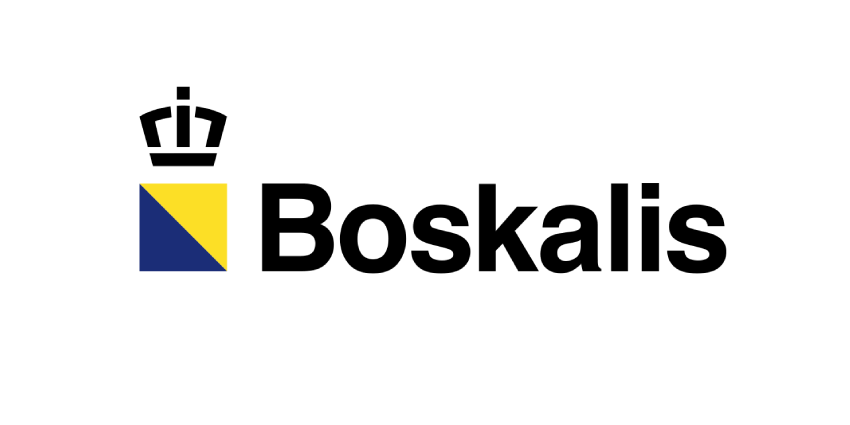 Boskalis creates new horizons for all its stakeholders. As a leading global dredging contractor and marine services provider, they offer a unique combination of experts, vessels and services. Using this experience, combined with their transport and installation solutions, they have the ability to execute and optimize the logistics and installation for floating wind farms. In this relatively new market Boskalis already has an established track record for the transport of floating foundations and the transport and installation of complete floating wind turbines.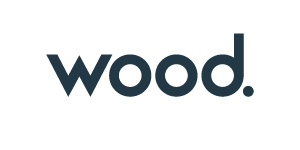 Wood is a global leader in consulting and engineering across energy and the built environment, helping to unlock solutions to some of the world's most critical challenges. They provide consulting, projects and operations solutions in more than 60 countries, employing around 40,000 people.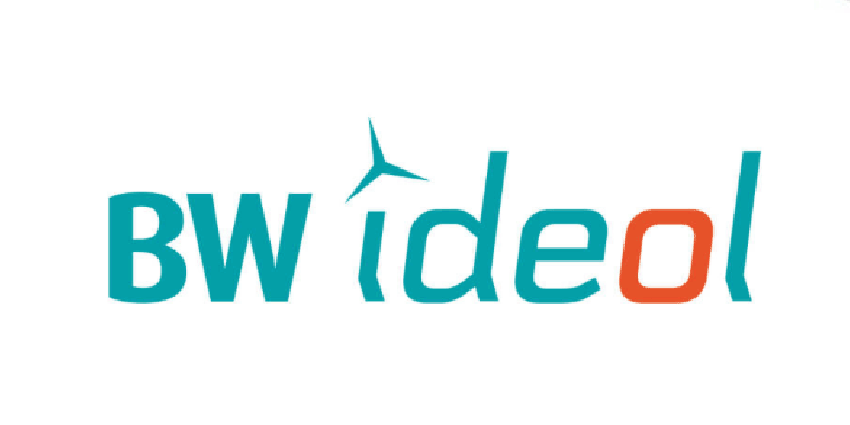 BW Ideol is a leading fully integrated platform in floating offshore wind with more than 10 years of experience from design, execution and development of floating wind projects based on Ideol S.A.'s patented floating offshore wind technology and engineering capabilities. The company has a dual-leg growth strategy as a floater EPCI and maintenance services provider and as a wind-farm project developer and co-owner. BW Ideol has two full-scale offshore floating wind turbines in operation in France and Japan, a significant project pipeline, and is supported by BW Offshore's extensive experience from developing and operating offshore energy production systems.
For Exhibition & Sponsorship Inquiries, please contact: