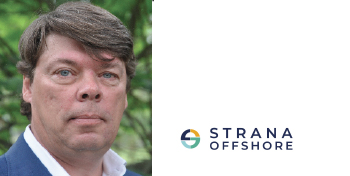 Thomas Agnevall
Managing Director
Strana Offshore
Thomas has been in the Offshore oil & gas industry since 1988 and, more recently, the offshore floating wind industry. His focus is on moorings and foundations, in roles ranging from geotechnical engineer to commercial responsibility, with companies such as Fugro, Vryhof and Royal IHC. His primary experience is in design, manufacturing and sales of mooring line components such as Drag embedment anchors, Suction Piles and Torpedo Piles to MODU's, CALM Buoys and FPSO's, and more recently to offshore floating wind projects. Thomas started Strana Offshore LLC in Houston in 2018 to represent European and Brazilian companies within our industry. Thomas has a Bachelor of Science in Civil Engineering from the University of Amsterdam.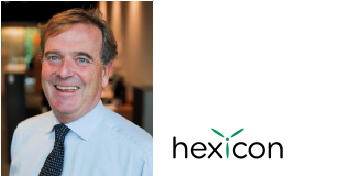 Henrik Baltscheffsky
VP Business Development
Hexicon
Henrik joined Hexicon as CEO in 2013 with the assignment to develop and execute the commercial roadmap for multi-turbine wind power foundations. His previous experience includes international shipping and offshore oil & gas within chartering and sales of offshore drilling rigs in North and South America. Henrik has also been leading the development of Swedish innovations in fuel cell technology and internet service provider companies. In 1982 he received an MBA from Stockholm School of Economics.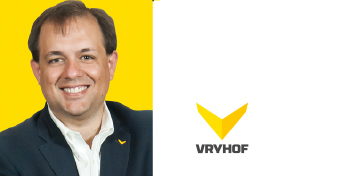 Leo Bello
Managing Director
Vryhof Group
Leo Bello has been responsible for Vryhof's worldwide activates for the last 8 years. Commuting between Rotterdam and Houston, he focuses on making Vryhof the trusted partner to the offshore industry's leading companies by delivering innovative and customer-focused anchoring and mooring solutions. He believes in partnering with clients to jointly redefine solutions.
Leo is personally committed to supporting the advancement of floating renewables and has been directly involved in several projects. He is an Industrial Engineer specializing in Operations Research and Robotics and holds a Master of Business Administration from the Harvard Business School.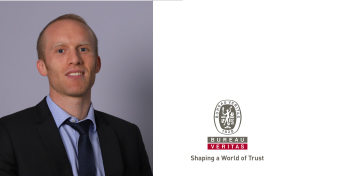 Jonathan Boutrot
Offshore Wind Market Leader
Bureau Veritas
Jonathan is graduated with Master's Degree in Mechanical Modeling of Materials & Structures from the French Engineering School « Ecole Centrale Marseille ». When he joined the technical team of the Offshore Sales Department of Bureau Veritas, he worked as a Naval Engineer for offshore floating assets dealing with corrosion and fatigue analysis in view of design assessment and life extensions. Jonathan was then undertaking the management and the execution of structural analyses and he was in charge of the commercial development of the Offshore Floating projects. Jonathan is now market leader for offshore gas & wind energies, which main objectives are to support the Business Development network for market intelligence, prospection and offers, but also to advise on R&D needs and to ensure a transverse view of all BV activities on these markets. Jonathan is also responsible for the project management of Floating Offshore Wind Turbines commercial contracts.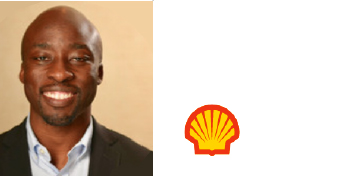 Andrew Burke
Business Development Manager, Offshore Wind
Shell Renewables & Energy Solutions
Andrew is a Business Development Manager in Offshore Wind for Shell Renewables and Energy Solutions, heading up new market opportunities across the Americas. In his 15 years at Shell, Drew also led the Asset Management Team for onshore wind and solar after contract deal making and global level strategic sourcing roles within Downstream Refining and the Retail Fuels business.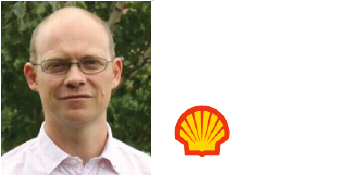 James Cotter
General Manager Offshore Wind Americas
Shell New Energies
Bio James Cotter to follow.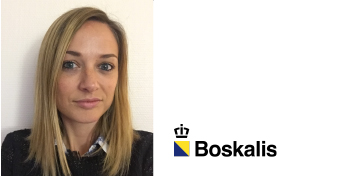 Stephanie De Decker
Business Development Manager – Floating Wind
Boskalis
Stephanie De Decker is the Business Development Manager – Floating Wind for Boskalis Offshore. After a 5 year-career at sea on board DP2 AHTS vessels, supporting offshore campaigns in GoM and WAF, she joined Boskalis in 2010 through the acquisition of SMIT. Since then she has had various operational and commercial roles within the organization. She built up her experience in the Oil and Gas sector where she was involved (onshore and offshore) in various projects involving the installation of floating offshore structures, mainly FPSO`s. Her maritime and operational experience brings an added value to her daily activities which include promoting Boskalis' capabilities and fleet for the transport and installation of floating wind foundations. Stephanie holds a Master Degree in Nautical Sciences from The Antwerp Maritime Academy in Belgium.
Leif Delp
Manager Floating Wind Technology
Equinor
Head of Floating Offshore Wind Technology in Equinor. Floating wind technology and project execution experience since 2006 as Project Manager for the Hywind Demo (the world first floating offshore wind turbine) and Project Director for the Hywind Scotland project (the world first floating offshore wind farm). Nearly 30 years' Norwegian and international experience in O&G EPC project management, engineering and construction of various offshore platforms (semi's, FPSO's, topsides, jackets) during all project phases incl. studies, FEED, engineering, construction, installation, hook-up and offshore construction management on several operating O&G platforms. Leif hold a Master of Science in Structural Engineering from The Norwegian Institute of Technology, NTH, Trondheim.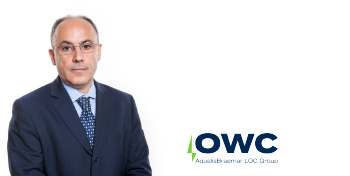 Dr. Bader Diap
Regional Director, Americas
OWC, AqualisBraemarLOC
Bader is Regional director of the Americas region at AqualisBraemar LOC. We have operations in the United States, Canada, Mexico and Brazil with a wealth of experience in the energy, offshore and marine industries.
Also owner of Offshore Mechanics, Inc which is specialized in the design of liftboats with several of its designs currently in operation.
30 years experience in the offshore oil and gas engineering industry including Structural, Naval Architecural and Installation work in the North Sea, Far East, Middle East, West Africa and the USA. Solid management expertise in setting up and managing engineering groups while meeting technical and commercial targets.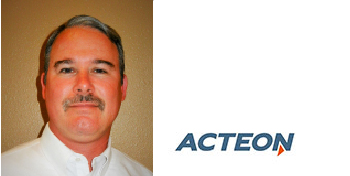 Tom Fulton
Head of Renewables and Mooring Development
Acteon
Tom Fulton graduated with a Bachelor of Science Degree in Ocean Engineering from Texas A&M University in 1987. He is a registered Professional Engineer. Mr. Fulton has over thirty (30) years experience in the design and installation of mooring systems, as well as general marine operations. Extensively involved with research, development and implementation of new mooring technology, especially with novel anchor systems, connectors and synthetic rope. Current focus area is Floating Offshore Renewables.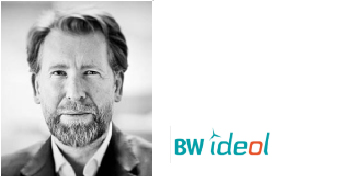 Bruno Geschier
Chief Sales & Marketing Officer
BW Ideol
Educated on both sides of the Atlantic, Bruno started his professional career as an entrepreneur and international business development specialist in the US and Canada, focusing his efforts on the construction, engineering services and natural resources industries. He then managed the international expansion, the foreign subsidiaries and the export activities of innovative and fast-growing SME in the consumer electronics, energy efficiency and renewable energy industries such as ALDES (leader in energy efficient HVAC and IAQ solutions) and FONROCHE ENERGIE (France's largest private player in solar, geothermal and biogas power generation). Multilingual and multicultural, he holds a Master of Science degree in Management.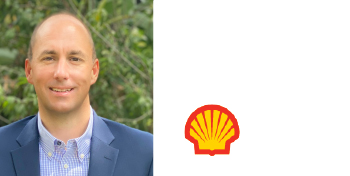 Bo Jardine
Global Category Manager – Marine
Shell
Mr. Jardine is Shell's Global Category Manager for Marine advising their business units across the globe on their contracting & procurement of upstream and renewables support vessels, as well as related commercial and technical solutions, including those pertaining to emerging maritime technologies and marine sustainability.
Prior to joining Shell, Mr. Jardine held roles within the energy and maritime industries, wherein he has lead in both upstream and downstream contracting and procurement, chartering/ brokerage, marine operations/ fleet procurement, capital projects, shipbuilding, marine HSSE (including pollution response/ security), subsea, and heavy-lift.
Mr. Jardine is graduate of Massachusetts Maritime Academy and is passionate supporter of "Powering Progress" – Shell's strategy to deliver for our customers, for society, for our investors and for the planet, an ambitious but achievable set of goals that lay out how Shell can and must play a role as the world accelerates towards a future of cleaner energy.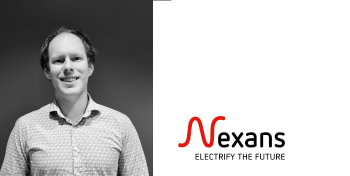 Audun Johanson
R&D Engineer
Nexans Norway
Audun Johanson joined Nexans as a metallurgist in 2013 and is now leading R&D projects covering a wide range of topics including cable- and umbilical design, analysis and manufacturing within the Nexans R&D department.
He has a master's degree in materials science from the Norwegian University of Science and technology (NTNU) and is specializing in fatigue and fracture in the context of dynamic subsea cables, cable installation, hydrogen transport.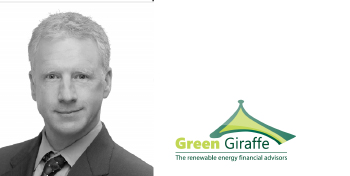 Randy Male
Director
Green Giraffe
Randy joined Green Giraffe in 2019 and heads the Boston office. Randy led the sale of Absaroka's 400 MW Gordon Butte pumped storage hydro project in Montana, USA, to CIP. He was also actively involved in arranging the financing and sale of Progression Energy's floating offshore wind project in Hawaii and Trident Wind's floating offshore wind project in California.Before joining Green Giraffe, Randy spent several years leading renewable energy investment banking assignments at Bostonia Partners in Boston. During his tenure at Bostonia Partners, he led M&A and financing assignments for offshore wind projects, onshore wind and solar projects. He has also been a renewable energy developer and CFO of several companies. He is a registered broker dealer representative and holds the following securities licenses: SIE, Series 24, 63, 79 (Investment Banking), and 82 (Private Placements). Randy holds a bachelor's degree from Skidmore College and an MBA from Cornell University.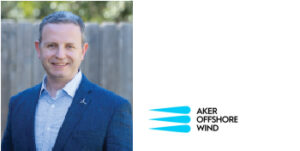 Jonah Margulis
Senior Vice President US Operations
Aker Offshore Wind
Jonah Margulis is the senior vice president of US operations for Aker Offshore Wind responsible for the development of deepwater wind projects and portfolio development in the Americas. Most recently, he served as country manager for Aker Solutions in the North America region. He has over 19 years of experience in the energy industry ranging from nuclear power to subsea oil & gas, and most recently renewables. Currently, Jonah serves as the vice chair of Offshore Wind California (OWC) and sits on the Board of Directors of NOIA.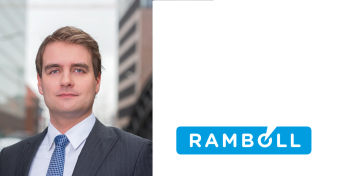 Denis Matha
Floating Wind Lead
Ramboll
Dr.-Ing. Denis Matha is Ramboll's global lead for floating wind, and manages Ramboll's floating wind activities commercially, strategically and technically. He has 12 years extensive experience in the field of Floating Offshore Wind Turbines, related to both technical aspects, such as the design and assessment of floating substructures and mooring systems and coupled analysis of floating wind systems, as well as commercial and project development aspects related to fabrication, logistics and project execution. Denis is actively involved in floating wind projects at Ramboll as project manager and subject matter expert and has an extensive network in the floating wind industry having worked in floating wind projects in Europe, Asia and the US. Denis holds a Ph.D. in floating wind and is an internationally renowned expert and author and co-author of over 35 scientific publications and books in the field of offshore floating wind and is secretary of the IEC61400-3-2 working group developing the international standard for floating wind turbine design.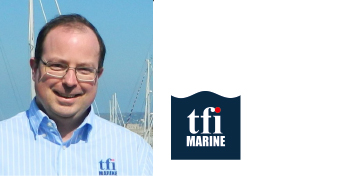 Dr. Paul McEvoy
Chief Technical Officer
TFI Marine
Dr. Paul McEvoy leads the team at TFI behind the development of their polymer mooring springs. He has over a decade experience in the modelling of FOWT mooring system behaviour and is a specialist in new product development and commercialisation of new innovation. He also manages the manufacturing team, responsible for developing new manufacture processes to drive down the cost of FOWT scale polymer components. He has been involved in a wide range of marine renewable energy projects, including wave energy, floating tidal and FOWT. He holds a number of patents on mooring system components, mooring system design, and polymer manufacturing processes.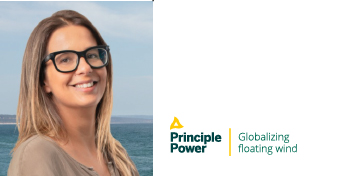 Clara Moura Santos
Commercial & Strategy Manager
Principle Power
Clara de Moura Santos Serves as Principle Power's Commercial and Strategy Manager, where she contributes to the definition of Business & Market Strategy, considering the Company's mission to make the WindFloat the most competitive deepwater wind technology. In addition, Clara is responsible for structuring and negotiating commercial contracts for WindFloat projects, as well as coordinating with the Technology and O&M teams to establish Principle Power's IMR Business and Service Offer to serve WindFloat projects around the world, and further help to deliver projects with minimum LCOE. For the past 10 years Clara has developed her career within the energy sector. With prior experience working in the Oil&Gas and Renewable Industries, Clara has experience in Subsea Installation and IMR project execution in the North Sea as well as cable lay and trenching commercial and operational experience developed in several UK Offshore Wind Projects.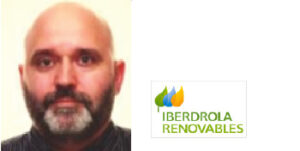 Ignacio Pantojo
Floating Offshore Wind Department Manager
Iberdrola
Ignacio is responsible for engaging the Floating Offshore Wind sector in order to develop and provide the best floating solution for the projects to come of Iberdrola – ScottishPower Renewable. During almost 25 years of professional experience he has participated in more than 50 projects of industrial and power generation facilities (mainly wind farms and combine cycle power plants), urban planning, hydrology and water quality projects, and environmental modeling projects. Specialties: Project management, engineering management, project program, renewable energy, marine energy, energy engineering, offshore wind, water engineering, environmental engineering.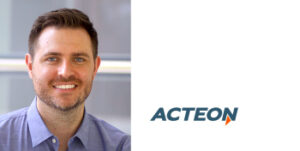 Chris Patton
Principal Engineer
2H Offshore (Acteon Group)
Chris is a principal engineer for 2H Offshore in Houston with over 11 years of experience in the design and analysis of risers, umbilicals and dynamic subsea systems. During those 11 years, Chris led a large multi-disciplined team focused on fitness for service (FFS) of fatigue critical riser components in offshore Newfoundland. Project details included global and local analysis, engineering critical assessment (ECA), project specific material testing, inspection tooling validation, offshore inspection, and structural monitoring. In the most recent years, he has been extensively involved in 2H's energy transition with a focus on floating offshore wind, specifically the design and analysis of moorings and power cables. He is a Professional Engineer registered in Texas.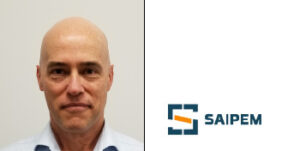 Matthew Paulonis
Business Development
Saipem America
Matt Paulonis has been representing SAIPEM's Offshore Renewables Business Line in North America since 2019. After previous careers as a Licensed Merchant Mariner, marine terminal operations, and undersea cable installation and maintenance, Matt joined SAIPEM in 2006 holding positions in Project Management, Vessel Operations, and Tendering for a variety of offshore structure and subsea projects. Matt holds an Electrical Engineering degree from the State University of New York Maritime College and an MBA from The Johns Hopkins Carey Business School.
.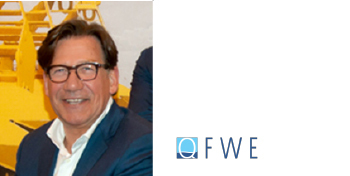 Erik Rijkers
Director Market Development & Strategy
Quest Floating Wind Energy
Erik has over 40 years of experience as consultant & advisor in various maritime and offshore technology environments. As such, he acquired deep insight in the development of offshore design, construction and mooring technology. He recognized over a decade ago the potential of floating structures to generate offshore wind energy. With business partners Paul Hillegeist, John Chadderdon and William Cooper he initiated in 2018 Quest Floating Wind Energy and developed with Q FWE Data Architect David Southerland the Q Vision structure and databases. Erik holds several marketing and communications degrees. Floating Wind Advocate and Strategist.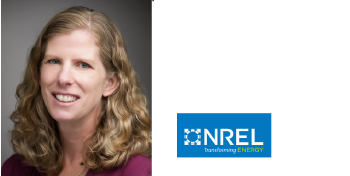 Dr. Amy Robertson
Principal Engineer
National Renewable Energy Laboratory
Dr. Amy Robertson is a principal engineer at the National Renewable Energy Laboratory in the United States, where she has worked since 2010. She is a member of the offshore wind team, leading various activities focused on advancing offshore wind design capabilities and practices. She leads IEA Wind Task 30, an international research project called OC6 focused on the verification/validation of offshore wind modeling tools; and the ATLANTIS FOCAL project, which is focused on advancing floating wind scaled-model testing to enable the validation of controls co-design methods and technologies.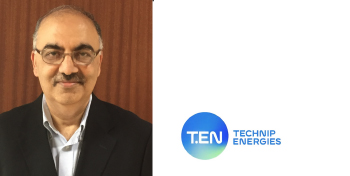 Anil Sablok
Chief Engineer, Offshore Technology Services
Genesis, Technip Energies
Bio Anil Sablok to follow.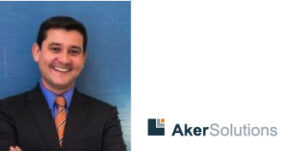 Ricardo Serafim
Vice President Subsea I Umbilical,
Power & Distribution Systems
Aker Solutions
With 20 years' accumulated experience in offshore energy business, Ricardo had leading positions in Engineering, Procurement and Project Management in large multinational companies in subsea and energy services with projects on different world locations including Brazil, US, Europe and Middle-East. Currently serves as the Head of Umbilical, Power Cables and Distribution systems for Aker Solutions globally. As head of the umbilical and power cables products and engineering in Aker Solutions, one of his roles is to deliver sustainable solutions to the Renewables segment of his company. Ricardo has a BS in International Relations, BE in Petroleum and MBA Project Management and currently resides in Mobile, AL, USA.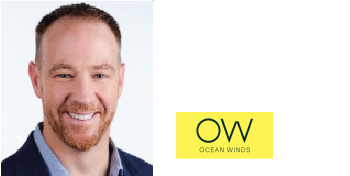 Tyler Studds
Head of Floating Wind US
Ocean Winds
Tyler Studds has over ten years of experience in public and private sectors accelerating the responsible development of offshore wind in the US. He is currently Head of Offshore Wind Business Development on the west coast for Ocean Winds where he is working with a consortium of partners to develop the proposed Redwood Coast Offshore Wind Project off Eureka, California. In his previous role at the Massachusetts Clean Energy Center, Tyler created and managed strategic initiatives in such areas as transmission and interconnection, baseline wildlife surveys, metocean data collection, supply chain analysis, and workforce development that together played a critical role in establishing the Massachusetts offshore wind market.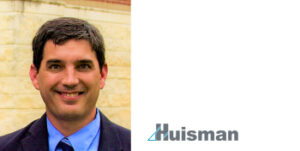 Robert Thompson
Excecutive Vice President
Huisman North America Services
Robert Thomas is the Executive Vice President at Huisman North America Services in the United States and responsible for supporting Huisman's North America operations and presence with a specific focus on ensuring the success of clients in the region. Joining Huisman in 2008, he focused on controls and automation of Huisman's step changing equipment, that vary from stand-alone components to highly engineered integrated systems, as it entered the region. In 2012, he stepped into an executive leadership role with Huisman North America Services. Prior to joining Huisman, Robert worked in the technology industry for 15 years with a focus on networks, automation, and large scale systems. He holds a bachelor's degree in computer science and has performed master's work with a focus on robotics and automation.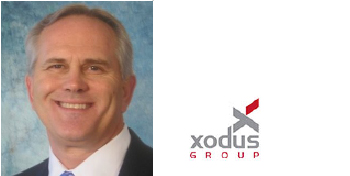 Von Thompson
VP – Gulf of Mexico
Xodus Group
Von Thompson is vice president for Xodus Group's Gulf of Mexico business operation. Xodus is a global energy service provider with offices of operation in Aberdeen, London, Perth and Houston. Currently Thompson is responsible for the Gulf of Mexico operations. Xodus provides engineering and advisory services to clients in the oil and gas, LNG, renewables and utilities industries worldwide.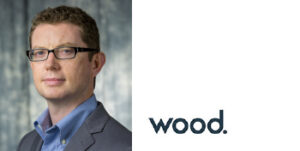 Alan Whooley
Vice President, Specialist
Engineering & Consulting, Americas
Wood
Alan Whooley is Vice President of Specialist Engineering & Consulting at Wood, a group which specializes in EPCm project engineering and delivery across the energy sector. Specialist Engineering & Consulting combines offshore/subsea engineering expertise with decarbonization and renewable energy consulting services. Alan has 17years of experience working on offshore field developments from Australia to the Gulf of Mexico. Alan has held many roles across Wood including Subsea Engineering Manager, VP of Risers & Floating Systems, Drilling & Wells Manager and in his current role is supporting energy transition business growth across the Americas. Alan leads a team with extensive renewable energy development experience across wind, solar and battery energy storage. His team is also leading several studies in CO2 reduction and blue/green hydrogen production.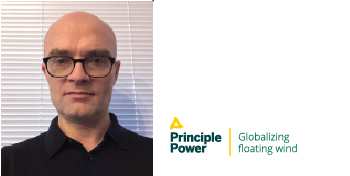 Marco Wiedijk
VP Business Development
Principle Power
Marco Wiedijk assumed the position of Vice President for Business Development in Principle Power in November 2020. Marco is a Mechanical Engineer, with an MBA Degree and has more than 24 years of experience in the Offshore industry. Marco built his experience in the offshore industry largely with tier 1 installation company Heerema Marine Contractors where he was involved with installation of bottom fixed and floating offshore structures using jacket, monopile and semi-sub, SPAR and TLP technology. He joined PPI from Seaway 7, the Renewables and Heavy Lifting business unit of Subsea 7, that targets T&I and EPCI services in bottom fixed solutions in offshore wind, where he was responsible for global business development activities related to the installation of offshore structures. His Commercial experience includes global business and market development, tender management, and negotiation of commercial proposals. As Commercial Director he managed the sales department and, as BD Director in O&G, managed the team of Business Development Managers, of diverse cultures, located, in the local and foreign offices of the parent Company Subsea 7 in a rapidly changing offshore industry business environment. In his General Management capacity, Marco further developed his commercial, organizational and operational management competencies in complex international environments, namely in Angola and Brazil.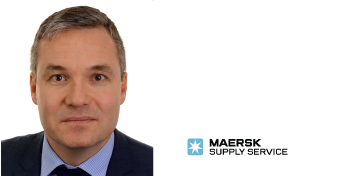 Torben van Wyk
Floating Wind Commercial Manager
Maersk Supply Service
As the Floating Wind Commercial Manager for Maersk Supply Service, Torben supports the global development and delivery of the Floating Wind business line. He had almost 11 years industry experience, in Oil & Gas and Renewables, before joining the Floating Offshore Wind Team in Maersk Supply Service and has held various roles within commercial projects, operations and asset management.
Torben holds a Master Mariner licence from Svendborg Navigation Academy and a Leadership Education from The Royal Danish Naval Academy, serving 3 years as first Lieutenant.
Prior to joining Maersk Supply Service, Torben has 10 years experience in other business units of the Maersk Group, both offshore and onshore in various technical roles.